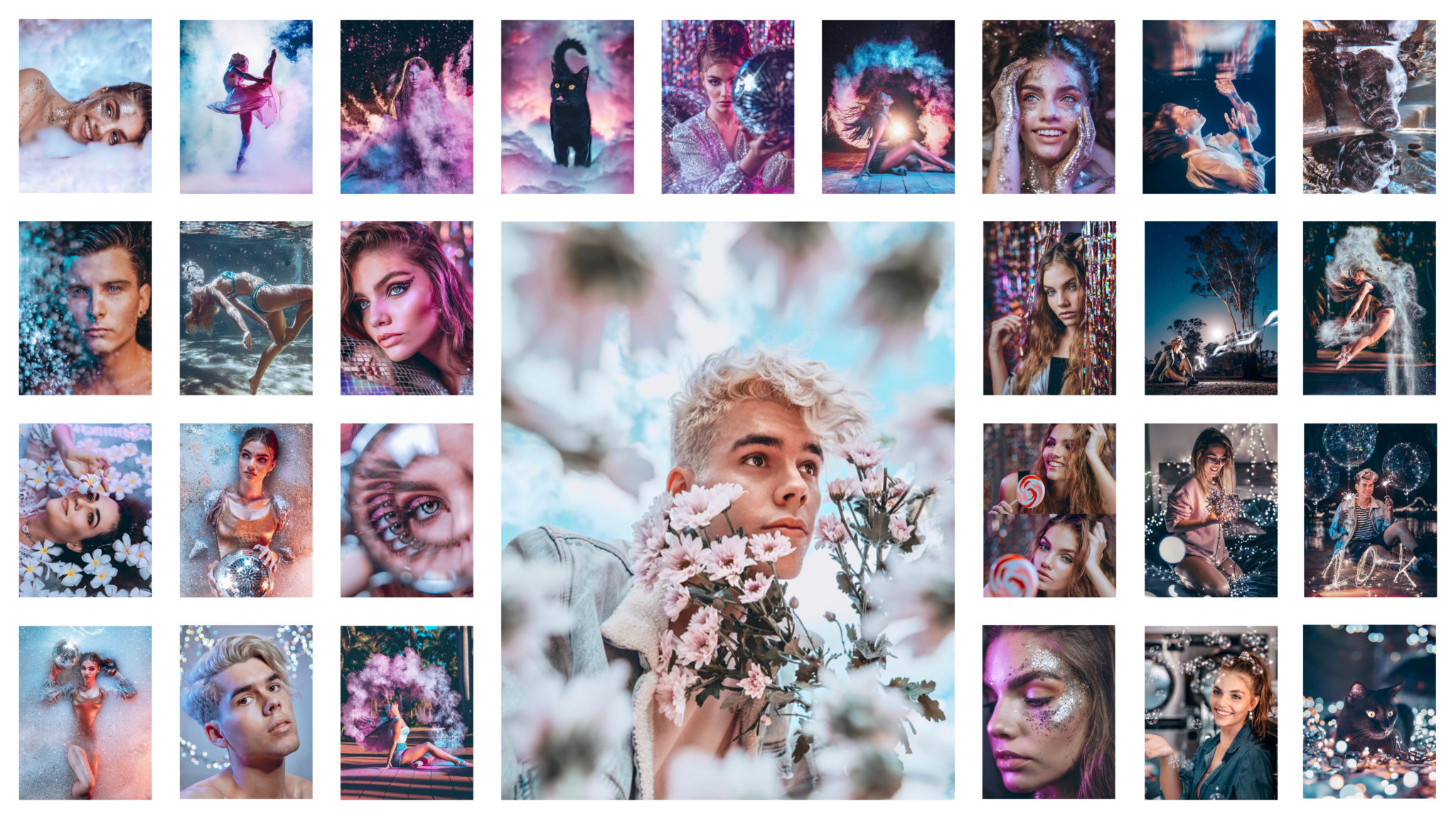 Joshua is a 23 years old Photographer from Darwin, Australia. The last few months have been especially exciting and groundbreaking for the 23 year old creator, because he quickly grew up to 500.000 followers on TikTok. Additionally the new Instagram function Reels helped him to grow organically from 10.000 to 45.000 followers in less than to months.
Amongst others things we talked about how to keep up with this rapid growth and what he expects from the two platforms in the future.
What brought you on Instagram? Why did you initially sign up for an account there?
I joined Instagram in December 2017 initially to see what my friends were up to, then uploaded my first photoshoot in March 2019, and then focused my page on my photography.
Which other social media platforms do you use and which ones do you use most frequently?
I use Tiktok, Instagram, Pinterest in that order the most.
How much time do you spend on social media on a daily basis?
about 4-7 hrs a day
Which camera/phone do you use to create your content?
I use canon eos r, iPhone, and my new canon eos r6
Please describe how you became a Content Creator. What do you work as besides Instagram?
I worked previously at a creative production company for 3 years and did a cert 4 in digital media. While working there I learnt a lot about cameras, adobe software and discovered lightroom which I now love. I then moved on to another creative company doing their social media videos post, etc. I would do my own shoots after work when I could.
Quality or quantity? What makes a good photo for you?
I definitely think quality over quantity otherwise you won't stand out from the rest. I think what makes a good photo is a photo that either tells a story, feeling, it's different or a photo idea.
Which Creators inspire you?
Creators that inspire me are @19tones, @rmkhnert__, @Dylanbolivar, @_ronnygarcia, @Alexandriaslens, @joancarolphotography
How do you like the new function "Reels"? Do you want to use it regularly?
I so far like the new function Reels as it helped with exposure and finding other creators, I use more thank TikTok now.
Do you feel pressured because of Instagram or Social Media in general?
Yes, I often get a bit of anxiety before posting these days and also sometimes it can be a bit overwhelming.
Reels or TikTok? Which platform helps you to grow more?

Tiktok at first but my main focus has always been to grow on Instagram and Reels has helped me most with this.
How do you experience the differences between Instagram and TikTok considering Followers, Views, Likes and the speed of growth?
I've found that Tiktok you can gain a lot more followers faster than Instagram/reels, but the followers on TikTok don't really matter as its all about the quality/engaging content you post same as reels.
Besides all the numbers and the pressure that comes with it, on which app you have the most fun and why?
I like Instagram a lot more as I feel like there's more of a community on there.
Do you think it makes sense to post the same videos on Reels and on TikTok?
If you have an old TikTok that did well post it on reels as the algorithm seems to be similar but its definitely not the same.
Do you think Reels will establish itself or is it just a Hype?
I think it will be as Instagram wants users to stay on their platform for as long as possible and reels do that better than post. As long as they keep giving reels good exposure it should hopefully keep it going.
What are the goals for your account? Is there something specific you are working towards?
To sell products, lightroom filters, inspire people and keep creating more quality content faster.
You can find more Interviews on our Blog!